Photos: October 1, 2016
I spent the day participating in a
medieval music workshop
and more celebrating the music of the Trecento: Italian music of the 1300s. The day was organized by
Reverdies de Montréal
, who started things off with a lovely concert on September 30.
The morning and afternoon were spent learning about Italy from about 1340 to 1420 followed by playing or singing music from that period. Recorder players, other instrumentalists and singers worked separately and then together. It was delightful to see so many familiar faces who also attend week 2 (Early Music Week) at CAMMAC.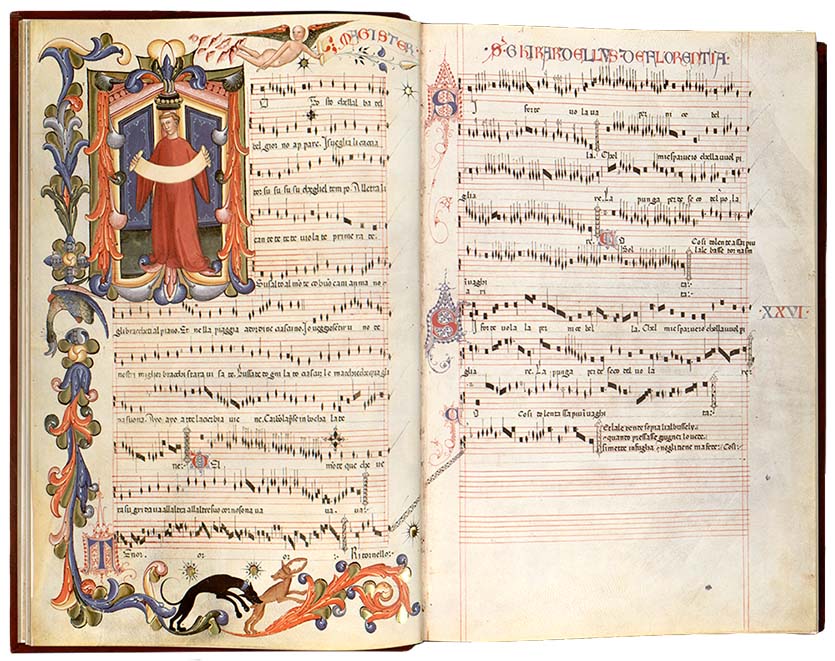 The workshop was followed by a wonderful concert by the ensemble, Convivio. All the pieces were taken from the
Squarcialupi
, a magnificent illuminated manuscript containing 353 secular pieces by the composers of the trecenta.
The director of the group, Angèle Trudeau, in addition to singing, at times played the organetto, a medieval instrument that is not often seen. In the painting,
Mystic Marriage of St. Catherine
, by Hans Memling, you can see someone playing it, just to the left of the main figure. Here is a detail from the painting.
The concert was followed by a medieval dinner prepared by one of the musicians from Reverdies. Recipes are easy to find on the internet.
A salad of roasted onions was followed by guineafowl with mushrooms, carrots and fennel. Quite delicious.
Then dessert... a ricotta pie with apple compote. What a wonderful feast.
Two hurdy-gurdies provided after dinner music. Some could not stop their feet from dancing! A big thank you to Les Reverdies for an exceptional event.